About
Jennie Sheringham
Jennie practiced as a nurse and midwife for 10 years before she studied and qualified as an Acupuncturist MBAcC in 1983 and as a Reflexologist MAR in 2003. She is now registered with the BAcC & AOR.
Practicing in Malvern since 1985 Jennie offers a combination of complementary therapies and Nutritional Advice as a qualified & trained therapist in Acupuncture, Reflexology and Cosmetic Facial Acupuncture. Grounded with a depth of practical experience and wisdom her treatments are available for anyone & everyone, whatever your age or condition. Jennie is a leader in the field of Complementary Therapy use in Fertility Support, pregnancy & Delivery care.
Jennie is a mother of 3 grown children and a Grandmother to two. She has extensive knowledge in Natural First Aid & Homeopathic First Aid and raised her family as naturally as she could and is also a consultant with Nature's Sunshine for organic supplements, www.gowithaglow.co.uk and Neals Yard Remedies, www.uk.nyrorganic.com/shop/glow
The Wheel of Life Centre
Between 1998 and 2020 Jennie and other therapists opened the Wheel of Life Centre in Malvern. It became a well established Complementary Therapy and Yoga Centre managed by Jennie and with other trained therapists & teachers coming together with many years of experience. The Wheel of Life Centre offered Holistic Health Care for all the family from birth to our senior years.
The Wheel of Life Centre has now closed
Professional Accreditation
Jennie Sheringham
BAC, MBAcC, AOR.
Nurse & Former Midwife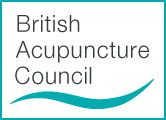 Acupuncture
Jennie is a registered member of the British Acupuncture Council.
www.acupuncture.org
Reflexology
Jennie is a registered member of the Association of Reflexologists.
www.aor.org.uk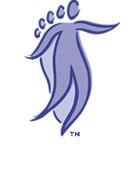 "I have received treatment from Jennie on a number of occasions and have always felt better as a result. On one occasion I had been suffering from a tight chest & persistent cough for some time. I tried Antibiotics which did not help but after a session of Acupuncture with Jennie the symptoms disappeared within a few days." Christina
Treatments available for Babies, Children, Teenagers, Adults & Senior Citizens!