COVID 19 RESPONSE
In line with Government regulations & guidelines, the local authority and my governing body, BAcC,  I have prepared the clinic for my return to practice.  I am now working offering Acupuncture, Moxibustion & Reflexology.  Thank you for your patience & understanding,  I will ensure that your visit to the clinic is as safe as I can possibly make it and as beneficial to you as you hope.  Please contact me by phone, text or email to book an appointment.
Natural Treatments, Acupuncture, Reflexology and Cosmetic Facial Acupuncture.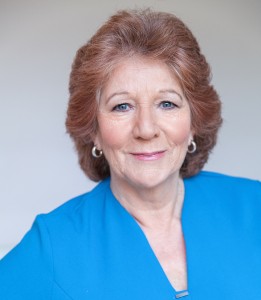 Jennie has practised as an Acupuncturist & Reflexologist for 30 years and uses natural treatments, originally training and working as a Community Nurse & Midwife. As a therapist Jennie's aim is to support & help you improve the issues that prevent healing and obtaining the the outcome you want.

By visiting Jennie she will help you gain and maintain the good health and well being you desire. She will focus on helping to relieve the symptom's of pain, stress, grief, anxiety, addictions, backache, headache's, hormonal imbalances, intolerances to substances & foods that challenge our Immune system and much more. Jennie also offers treatment and support for Women's Health, Fertility and Pregnancy issues and is a respected therapist in this field.
Her wisdom and knowledge have helped many couples requiring Fertility Support and Pregnancy Care. She also helps with Weight Control, Skin Care, Pain relief, Stress busting, general Health & Well being.
You will receive a treatment at each consultation and will benefit from Jennie's years of experience. With helpful advise, nutritional and diet suggestions and lifestyle shifts Jennie will help you achieve your goal. Jennie has Clinics at the Wheel of Life Centre in Malvern and at Devine Beauty in Tewkesbury.
"I have to say how much more energetic & positive I feel since consulting Jennie. She is a miracle worker and I feel more motivated in all aspects of my life ." Penny A
Feel Great and Look Fantastic
Using her knowledge, training and wisdom Jennie offers to help and support you feel relaxed, revitalised and rebalanced.
Jennie has been working in the medical and complementary therapy profession for over 45 years. With her unique experience and Holistic Health Care knowledge she will help you achieve the best possible health and vitality.

Acupuncture
Safe & effective, non-toxic forms of treatment for many conditions & all ages by stimulating our own healing mechanisms.
Reflexology
is a form of therapy that is performed by massaging 'zones' on the feet or hands to rebalance the flow of energy. This specific massage works on reflected areas in the body & can have a powerful effect on our mental & physical state.
Cosmetic Facial Acupuncture and Massage natural treatments
For both men & women – a true non surgical face-lift. An alternative to facial injections and fillers.Feel revitalized, more relaxed and experience younger looking skin.
Fertility Support & Pregnancy Care
Jennie practised as a nurse and midwife for 10 years. In 1983 she qualified as an Acupuncturist MBAcC and as a Reflexologist AOR & Life coach in 2003. Jennie only uses natural treatments in all the work she provides.